1
It's time for a power shift: time for everyone to plug in and take part in a new movement. With the launch of the all-electric Volkswagen ID. Family, electric mobility becomes accessible for everyone. We believe that by harnessing power for the few, one can make a change. But only by harnessing power for the many, we can change the world. 
What's ID. cars are available now?
Currently, the following fully electric cars are available as part of the ID. family of cars:
A wide range of additional models will be added to the ID. family over time.
It's time for
electric cars for the people
The all-electric ID. Family is meant to be more than driving. A Volkswagen ID. is more than a car. It is a personal device on wheels. It listens to you, speaks to you and learns from you. It lets you feel the dynamics of electric acceleration. It is a companion that enables you to reach every destination thanks to fast-charging and wide-reaching battery technology. And because electric mobility by Volkswagen is meant for all, ID. will offer a wide range of body styles for all roads of life.
Electric becomes affordable
By launching ID., Volkswagen makes electric driving available to the many and the millions. The ID. Family offers driving solutions at the price point of a comparable car with a combustion engine – because no game-changing idea is for the better, unless everyone can become a part of it.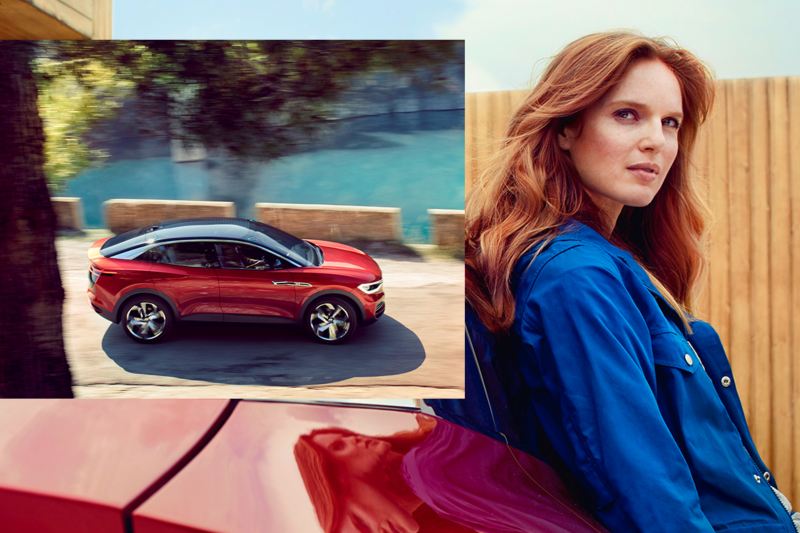 A new range
The all-electric Volkswagen ID. Family puts new milestones in reach for everyone. Literally. Thanks to fast-charging batteries with a continuous driving distance of 550 km1 smooth travelling is ensured whilst switching to local zero CO2 emissions driving.
¹ Predicted range for going through cycles in accordance with the Worldwide Harmonized Light Vehicles Test Procedure (WLTP) on chassis dynamometer (no series status). WLTP range values for standard vehicles may vary depending on equipment. In practice, the actual range varies depending on driving style, speed, use of convenience/auxiliary equipment, outside temperature, number of passengers/additional load, and topography.  
New forms of performance
Good-bye, gearbox! Hello, electric acceleration. Driving eco-consciously is finally exciting. Without changing gears – neither automatically nor manually – we are entering an era of electric driving dynamics and are well underway towards fully-autonomous mobility solutions.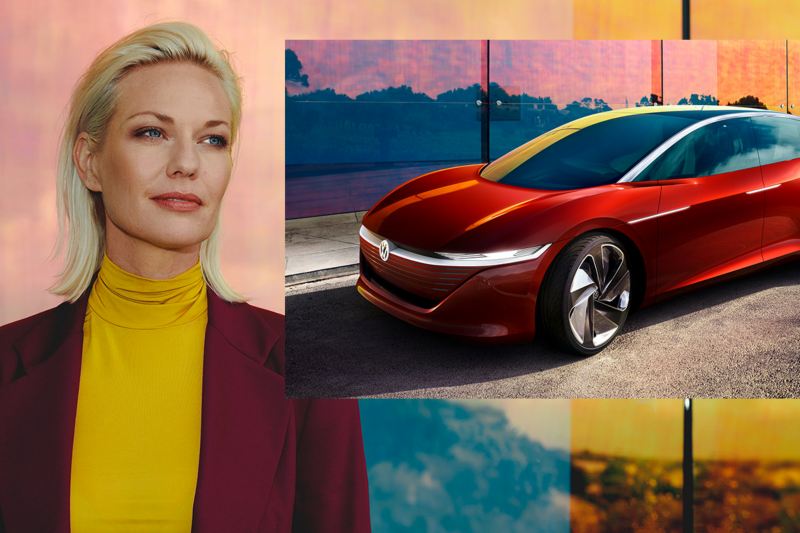 Feel more connected
Driving an ID. means more than driving a car. Intelligent connectivity and cutting-edge tech will learn from you, speak to you and assist you in any possible way on all your routes. The Volkswagen ID. Family models evolve into comprehensive mobility solutions, redefining interaction between vehicle and passengers.
All shapes and styles
A new era of mobility needs to suit all of us. The Volkswagen ID. concept cars reveal intuitive, forward-thinking interior design and give an idea of how autonomously driven vehicles will look and feel one day.