What would you like to do?
Choose from one of the following next steps or continue scrolling to explore the Passat GTE Estate
More range. More comfort. Lower consumption.
The Passat GTE Estate combines the benefits of plug-in hybrid technology with spaciousness and remarkable comfort. It is powerful, economical and offers plenty of space for business, family or sport. With its convenient electric range, it represents forward-thinking and responsible mobility. The Passat GTE Estate is sure to attract plenty of admiration.
The Passat GTE Estate has many highlights. Check out these three: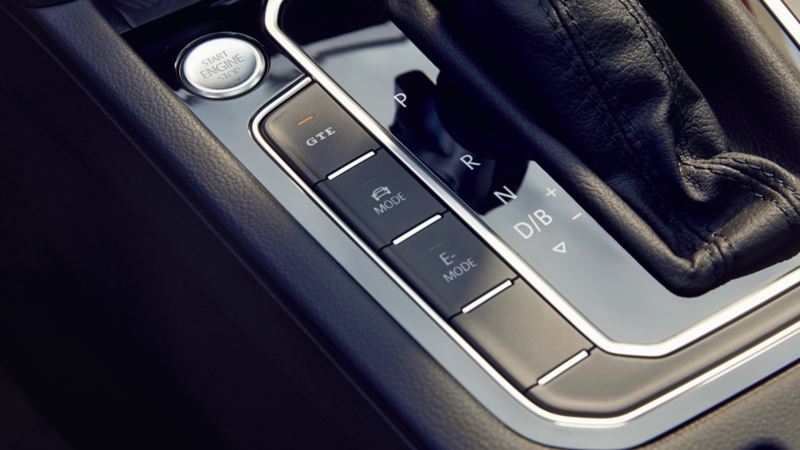 GTE mode
Enjoyable driving at the touch of a button
Mobile key
Your smartphone plays the key role
Adaptive Cruise Control (ACC)
Keep your distance. And stick to the speed limit.
Your smartphone plays the key role

With the mobile key, it's quick and easy to open and start your new Passat using your smartphone. You can also send the mobile key to friends and family members via a secure connection and allow them to use your Passat too.1 Two key licences, each valid for one year, are available to start with. You can purchase additional keys in the we connect web shop.1 How many is up to you.
1.Only available with the optional navigation system "Discover Pro" and in conjunction with the We Connect app. Two free mobile keys are available to start with and can be redeemed within the first four years following conclusion of the We Connect contract. The transfer of a mobile key requires a key sender identity check through the Volkswagen Ident procedure. Following installation on a compatible smartphone, the mobile key has a one-year validity period tied to the device.
The vehicles and equipment shown here may differ in some details from the current German delivery range. Some equipment shown is optional for an additional charge. Figures are not based on a single individual vehicle and are not part of the offer, but serve solely to facilitate comparisons between different types of vehicles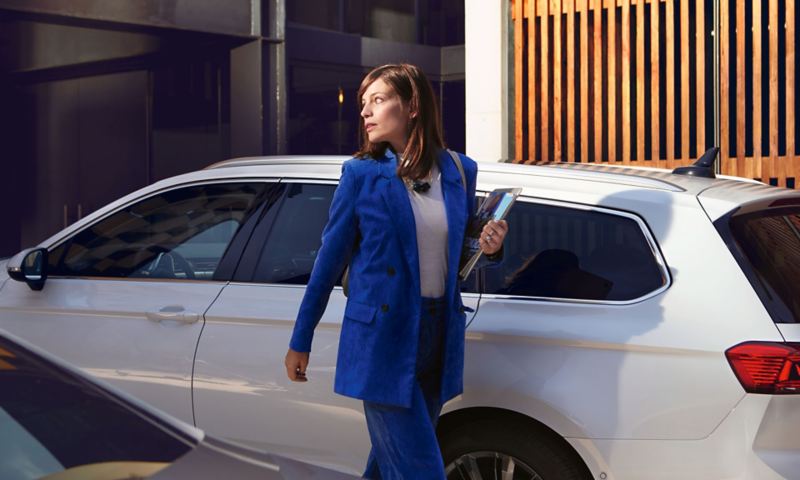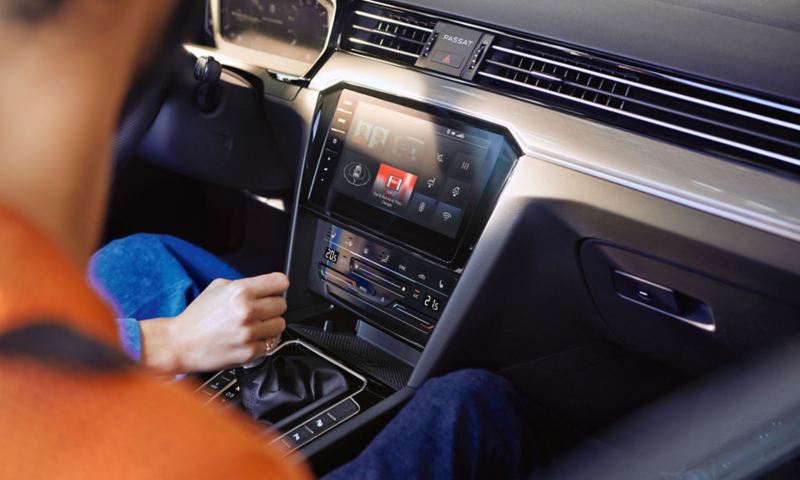 See the new Passat GTE Estate for yourself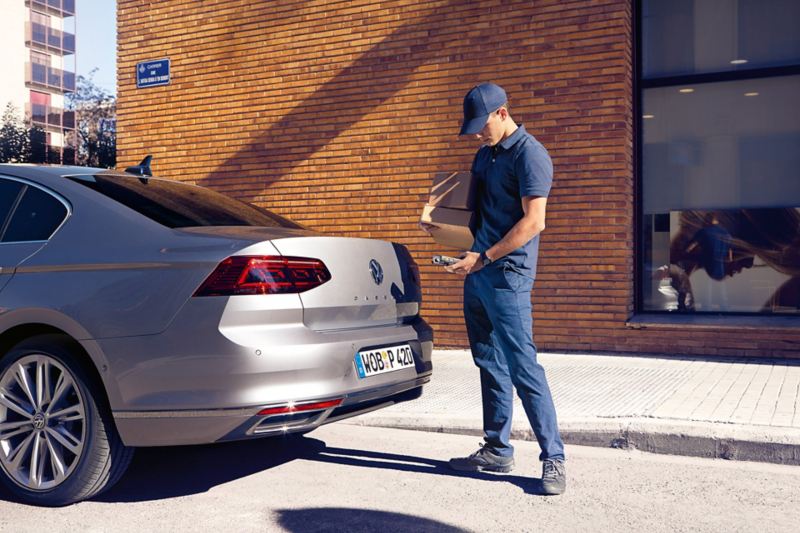 See the new Passat GTE Estate for yourself
Keep your distance. And stick to the speed limit.

Predictive cruise control prevents you from exceeding a pre-set top speed and enables you to maintain a minimum distance to the vehicle in front. In conjunction with an optional navigation system, ACC also offers predictive speed control and curve assistance. The system helps you to avoid overspeeding by integrating official speed limits. Based on route data from the navigation system, the system also adjusts the speed of the car to curves, intersections and roundabouts.