It's the quality that makes the

difference

Volkswagen

 

Accessories

and Parts 

We offer a wide range of car parts and accessories for your comfort, protection and infotainment, so you

always

feel at home behind the wheel of your

Volkswagen

. More information on the interior

equipment

of your

Volkswagen

.  
High-quality comfort and protection for your

Volkswagen

's interior
With our floor mats, moisture and dirt can no longer harm your Volkswagen. They are customised to your car and protect your footwell. Shop floor mats on Volkswagen Shop today.

On the road with children

Whether drifting off to sleep or plenty of space to play: Our new "G2-3 ISOFIT" child seat for little passengers between the ages of three and twelve (15 to 36 kg) gives your child the best of both worlds. Thanks to the Secure Guard, small passengers are safe and secure during the journey. With an additional fourth attachment point, this new technology helps to provide extra protection for the sensitive abdominal area and reduce the forces acting on your child in the event of a frontal impact. The special head section also provides protection in the event of a side impact. It doesn't fall short when it comes to comfort either: The height and incline of the seat as well as the headrests are adjustable. The seat, with its shell in black, is easily attached to the ISOFIX attachment points. This child seat plus other models are available from your Volkswagen Partner.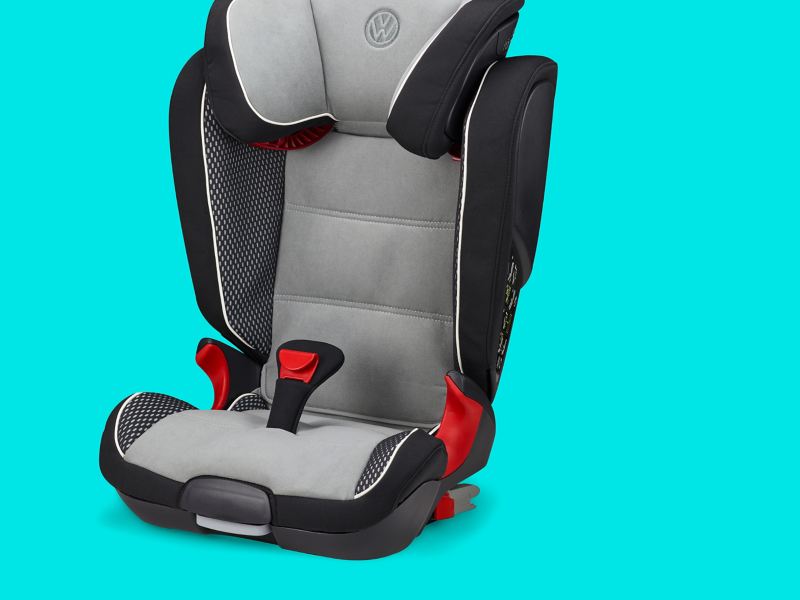 Effective protection against dirt and moisture

From a slip-resistant floor to a net partition: Discover our practical solutions for the boot in your Volkswagen. To find out which is the right one for you, watch our overview video.
Shop online today at Volkswagen Shop.
Our allergen filter protects you against dirt, harmful emissions and contaminants
The Volkswagen Genuine Filter absorbs foreign particles and catches dirt. It reduces dust and pollen levels inside your car and even cleans the air of allergens. Enjoy the benefits of high functionality in almost any situation, in the most diverse weather conditions and driving environments – for your well-being

Practical accessories to compliment your

Volkswagen



With our Volkswagen Accessories we offer a range of products focussed on both design and comfort. Shop Volkswagen Accessories online today.
The cool and warm box can ensure snacks stay warm in the winter and keeps your drinks cool when the temperature starts to climb.
Turn your car into an interface for modern communication and entertainment media. To learn more consult your Volkswagen retailer.
We Connect Go: Your personal vehicle assistant 
The drive itself becomes an experience and with our connectivity apps, you'll learn fascinating details about your Volkswagen – after all, the journey is the destination.
Telephone and entertainment for you
Make a call on the road or enjoy your favourite tunes, with our telephone and enterainment accessories.

Volkswagen

travel accessories 
Make your trip even more comfortable

With this modular travel and convenience system from Volkswagen Accessories important objects are within easy reach or can be operated by passengers seated in the rear seat. The basic module is simply attached between the head restraint guides on the front seats and can be supplemented by additional modules, available separately.
Turns the rear seat into a cinema
With the swivelling tablet holder, your kids will be entertained on the journey and you can concentrate on the road.
Overview:
Safe and unobtrusive integration of a range of Apple and Samsung tablets in your vehicle

Simple assembly on a basic module via a click-in system

Can be used in portrait and landscape
...and action
The GoPro® holder is easily attached to a basic module and has a swivelling arm as well as a device holder that can be rotated 360°, allowing you to set the camera to your desired field of vision.
Exclusively available from your Volkswagen retailer or online at Volkswagen Shop.
Volkswagen

USB premium cable

Connect your smartphone
Connect your smartphone to the infotainment system in your Volkswagen using the specially developed USB premium cable. It is ideal for using in combination with AppConnect to access functions such as GoogleAuto or MirrorLink, and of course ensures that the connected device charges during use.
Functional design for the footwell: The high-quality pedal pads from Volkswagen Accessories will win you over with their excellent grip and sporty style.

Breakdown assistance kits include:

First-aid kits:
You should always have first-aid materials in your vehicle. Our first-aid kits are equipped in accordance with DIN 13164 and can be conveniently stowed away so they don't take up too much space.
High-visibility vest:
Our genuine high-visibility vests make sure that you are seen even in the most difficult weather conditions.
Warning triangle:
The folding warning triangle can be stowed in the vehicle with room to spare and can be set up quickly in an emergency.

Have you had a breakdown or an accident? Do you want to read up for the worst-case scenario? We're happy to help and have put together all the important information you'll need.