What would you like to do?
Choose from one of the following next steps or continue scrolling to explore the Golf R
With impressive innovation, speed and a dynamic performance, the Golf R is pushing the limits of what is possible. A car built for everyone who aims higher, while remaining firmly planted in their own principles. A car that embodies a new dimension of performance, making it not only the crowning glory of the Golf model series but also the star of the R brand.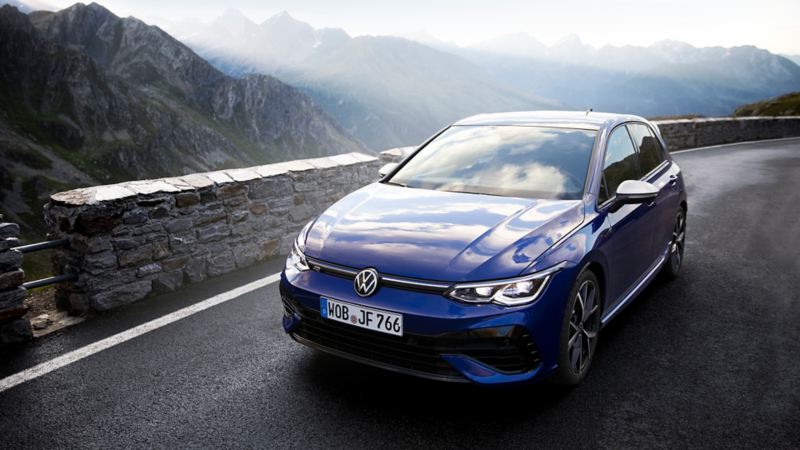 The star performer of its generation
Going from 0 to 100 km/h in just 4.7 seconds with a top speed of 250 km/h, the EA888 evo4 TSI engine with 420 Newton metres of torque and an output of 235 kW (320 HP) demonstrates what R is capable of. Its power is distributed with variable control thanks to the 4MOTION all-wheel drive with R-Performance torque vectoring on the rear axle. Specially tailored for the Nordschleife track at Nürburgring, the Golf R with the optional R Performance package lifts the electronic limiter to the top speed, taking it from 250 km/h to 270 km/h, and also offers two exclusive driving profiles: the Nürburgring profile "Special" and the "Drift" profile for optimum driving dynamics for private roads.

Exterior – Shaped for performance
The design of the Golf R: striking and full of expression. Starting with the brand new front bumper with its front spoiler, side wings and R-style air intake grilles above the exclusive side aprons and 18" Jerez alloy wheels, and stretching all the way through to the running gear, which has been lowered by 20 millimetres – the hallmark of an athlete. The R Performance package comes with optional highlights including a rear spoiler featuring a motorsport-style design and the 19" Estoril alloy wheels. For an even more superior look, there is the new rear bumper flanked by four chrome-plated twin tailpipes.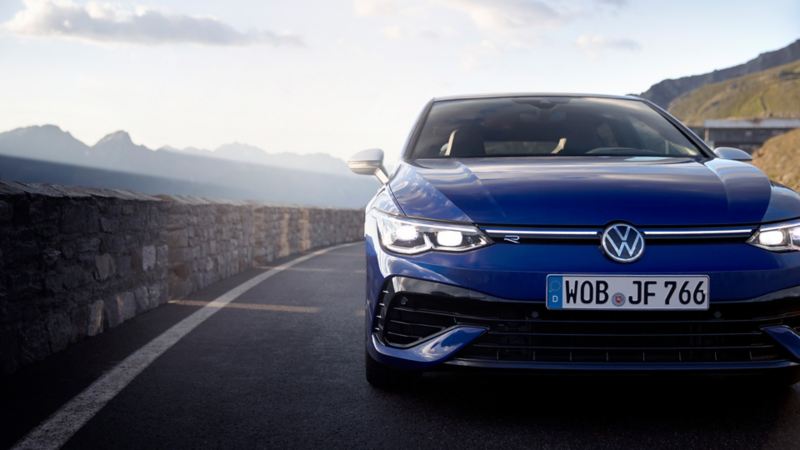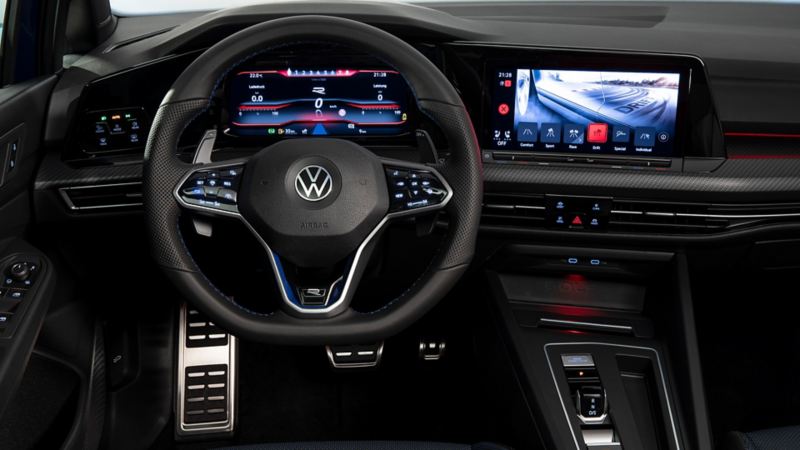 Interior – Welcome to the cockpit
The interior of the Golf R welcomes you with a level of sporty comfort that you can both see and feel. The driver and front passenger sit back on premium sport seats with built-in head restraints with an R-style design. For the first time, the configurable Digital Cockpit Pro instrument cluster brings together all sporty displays and controls into one special R-view
tailored
specifically to the Golf R. Another standard feature: the Discover Media Infotainment system including voice control. And thanks to the specially designed multifunction sports steering wheel plus R button, the Race profile is
always
just the touch of a button away.