Our hybrid drives: as diverse as the demands of day-to-day life

With a plug-in hybrid or mild hybrid: electrifying our drives is an important step along the path toward CO2-neutral mobility for everyone. While a plug-in hybrid also enables purely electric driving over longer distances thanks to the alliance of the electric motor and petrol engine, the mild hybrid optimises the efficiency of the petrol engine with a 48 V system. For you, this means: 
- lower consumption, greater performance and driving comfort
- more fun when driving off thanks to electric assistance
- practical electric ranges with our eHybrids for day-to-day use
- brake energy recuperation and driving with the TSI switched off thanks to the coasting function with our mild hybrids
Find the drive that suits you best

Diverse efficiency: our plug-in hybrids


Discover the diversity of our vast range of hybrid models and enjoy the benefits of efficient electro-mobility on a daily basis, without having to forego the performance of a petrol engine.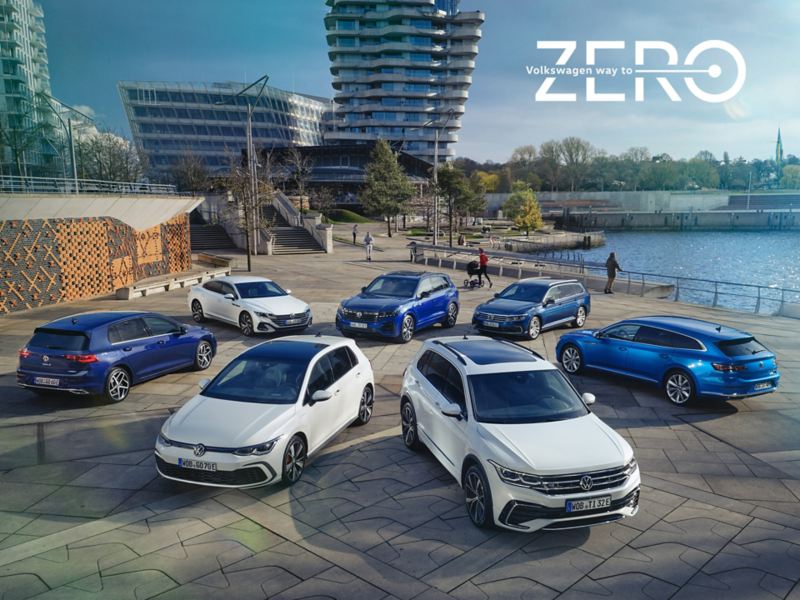 Diverse efficiency: our plug-in hybrids

Discover the diversity of our vast range of hybrid models and enjoy the benefits of efficient electro-mobility on a daily basis, without having to forego the performance of a petrol engine.
Electric mobility at an attractive entry-level price
There are many reasons to choose a hybrid car – including financial ones. In addition to favourable leasing conditions, an attractive environmental bonus simplifies the switch to electric mobility. Discover the state subsidy options available to you to facilitate the change.
Environmental bonus and home charging station subsidy

The time is right
In Ireland, there is a government funded support scheme to assist homeowners with the install of an electric vehicle charge point on their property. The scheme provides a grant up to the value of €600 towards the purchase and installation of a home charger unit for eligible vehicles.
Simply recharge. At home and on the road. 

Good reasons to choose a hybrid

More power with more driving pleasure
A hybrid combines the best of both worlds. The Touareg R eHybrid is an uniquely dynamic opportunity (fuel consumption in l/100 km: 3.0-2.6 (combined); power consumption in kWh/100 km: 24.7–24.2 (combined); CO2 emissions in g/km: 68–61 (combined); efficiency class: A+) when it combines the performance of both systems to deliver maximum system performance of 340 kW (462 bhp). This alone creates a breath-taking experience of power when driving off. In other words: twice the driving pleasure with electric boost.
A hybrid takes you further
A plug-in hybrid takes you a long way. With daily charging, you can drive your day-to-day distances purely electrically. Over long distances, the automatic adaptation of the drive systems optimises the range and efficiency.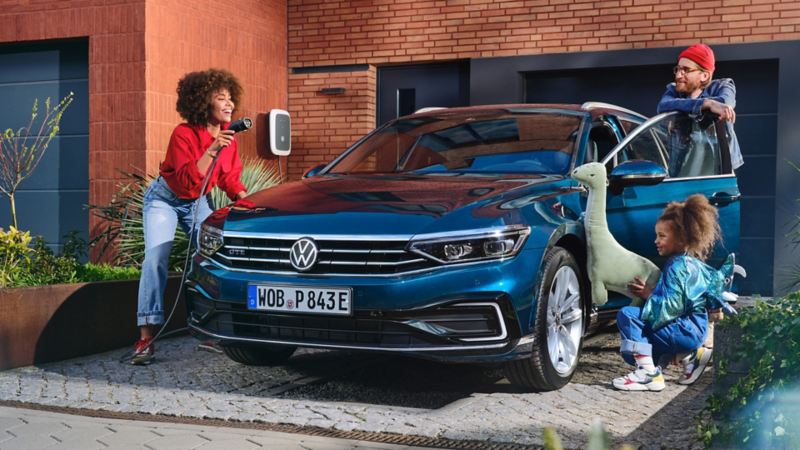 Together for more sustainability
Electric mobility is a great leap forward on the path toward creating a smaller CO2 footprint. Through the efficient use of renewable energy, for example, and by reducing CO2 emissions on the road. That is why we offer innovative plug-in hybrids for the switch to electric mobility. These models enable CO2-free local driving in electric mode for everyone's day-to-day needs. Proving that everyone can make a contribution in their own way. 
Intelligent charging concept, more flexibility 
Start the day the fully electric way: with sport before work and then home for dinner without stopping to refuel. No problem with a plug-in hybrid. You can recharge its lithium-ion battery from the comfort of home using either the ID. Charger or even a conventional electrical socket. This provides you with greater day-to-day flexibility.   
Our hybrid drives at a glance

Sportiness and efficiency in one
Performance is good. Efficiency is even better. The Golf GTE Plug-n Hybrid offers both with its fusion of electric motor and TSI petrol engine. Enjoy fantastically sporty comfort and an elegant appearance. 
Fancy a brisk, powerful performance without the need to plug it in? The Golf is also available in Mild Hybrid.
To the Golf GTE Plug-in Hybrid
Plug-in or Mild Hybrid? Choose the hybrid that suits you best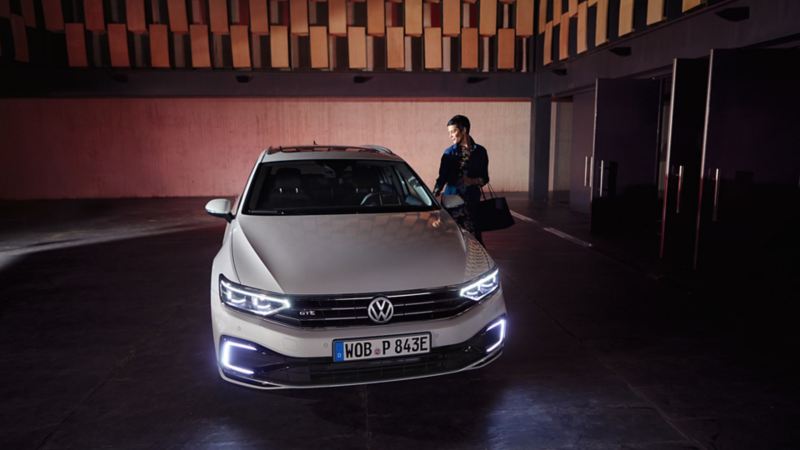 The plug-in hybrid drive
Dual drive for efficient driving pleasure with our eHybrids.
Power multiplied, consumption reduced thanks to electric drive motor and TSI engine


Efficient journeys thanks to E-MODE with electric range suitable for everyday driving


Twice the driving pleasure as a result of performance-oriented GTE mode with Boost
A wide range of our cars are available as plug-in hybrids. Learn more about the models that are available as plug-in hybrids below: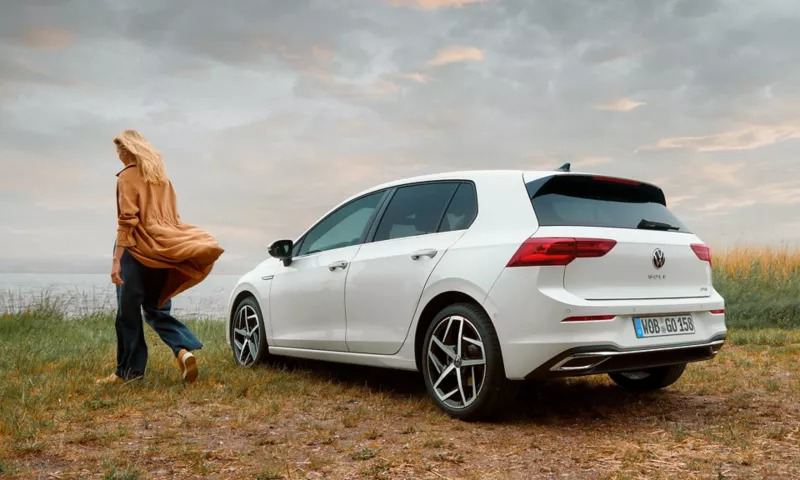 The mild hybrid drive
A new form of efficiency with electrified TSI petrol engine: the eTSI.
More economical journeys thanks to stored kinetic energy and coasting function


More comfortable and agile driving feeling in almost every driving situation


More fun when driving off thanks to powerful electric assistance