Who says you can't expect big features from a small car? Discover the progressive design and intelligent technology of the new Polo.
The new Polo has many highlights. Check out these three:

Even at first glance one of the options1 on the new Polo shines brighter than the rest – the innovative IQ.LIGHT Matrix LED headlights The matrix technology allows you to drive with the main beam permanently switched on, without dazzling other road users.2 Makes a big impression at the front as well as at the back: The package includes optional LED tail light clusters with animated brake light and integrated dynamic turn signal that indicates direction with dynamic flowing lights.
1. Comes as standard in the Polo Style and optional on Polo R-Line
2. Within system limits.
Key information at a glance

The Digital Cockpit instrument cluster displays classic gauges such as speedometer and odometer as standard1 on a high-resolution 20.32 cm (8") colour display. On the Digital Cockpit Pro2, the image in the 26.04 cm (10.25") display can be customised according to individual preferences. For example then, you can choose how to visualise your driver assistance systems or combine navigation map and media display – all with appealing graphics and animations.
1. Comes as standard in Polo, Polo Life and Polo R-Line
2. Available as an option in Polo Style and Polo R-Line.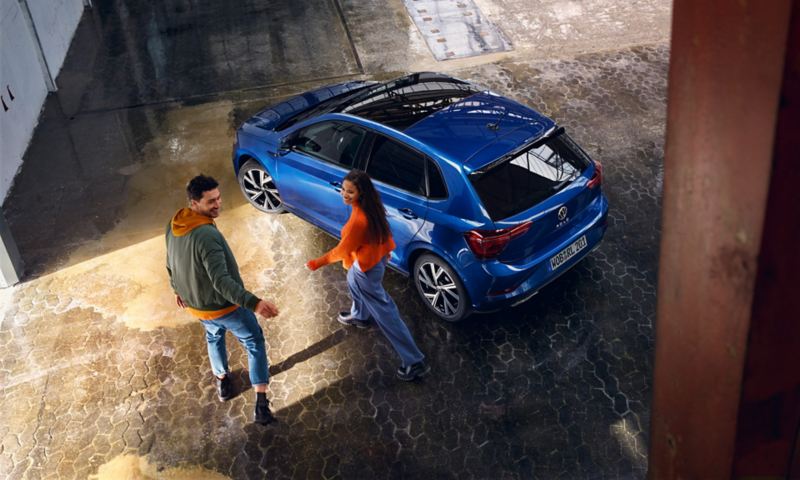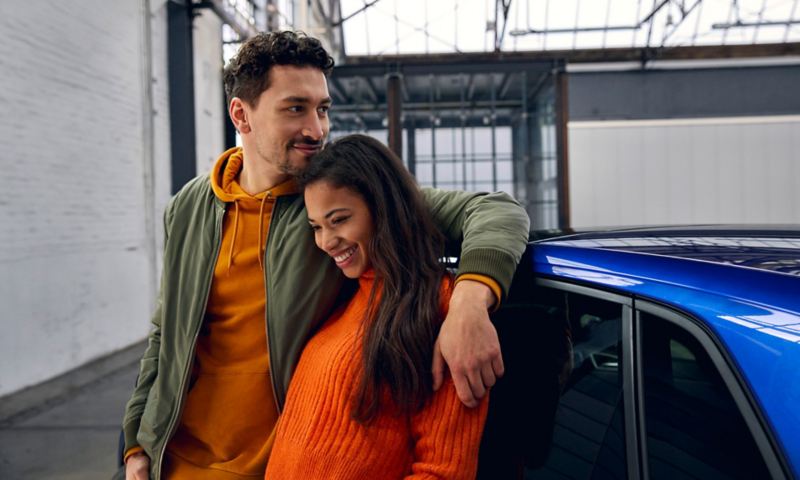 See the new Polo for yourself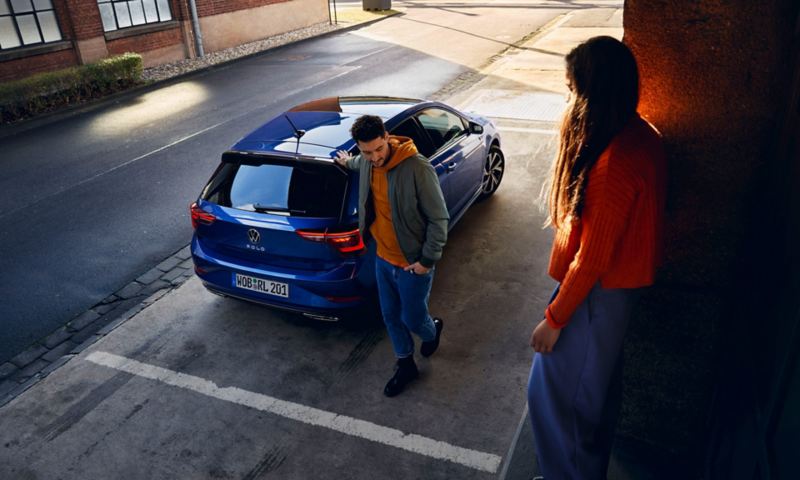 See the new Polo for yourself
Stay within your lane and keep others at a distance.

The new Polo includes a capacitive steering wheel when you opt for Travel Assist1: thanks to a touch-sensitive surface, it can detect whether you physically have your hands on the wheel. Travel Assist puts the comfort into driving by providing assistance in monotonous and tiring situations2. Travel Assist also helps keep you in lane and maintain your speed while taking into account the distance from vehicles in front, especially on motorways and major roads2.
1 Standard on Polo Style and R-Line.
2 Within system limits. The driver must be prepared at all times to override the assistance system. These systems do not absolve drivers of their responsibility to drive with due care and attention.
Find out more about the new Polo:

Current Offers and Promotions

Discover our attractive offers and promotions for your next Volkswagen.
PCP Finance from 3.9% APR1
Enjoy low monthly payments and real flexibility with Volkswagen Financial Services. The new Polo Life is available with PCP Finance from 3.9% APR1.  
Including a 3 Year Volkswagen Service Plan
A Volkswagen Service Plan ensures all your routine servicing costs, for both parts and labour are fixed over a period of time. They include all the standard items recommended by Volkswagen such as mandatory service parts including oil filters, pollen filters, high quality lubricants and brake fluid changes. A 3 Year service plan is included as part of your monthly rate, at a reduced rate of €12.99 per month.
Online Finance Approval
With just a few simple steps we can get you started with your finance application and on the road to purchasing your next Volkswagen vehicle. Start your application online now and receive your application status within 24 hours. 
Apply for finance online 
Online Trade In Valuation
Considering trading in your current car? Complete our online trade in valuation and receive a guideline price valuation for your trade in. 
Apply for a trade in valuation online