Long wheelbase, optional 7 seats and up to 2.5 tons towing capacity. The new Tiguan Allspace makes it possible to live in broader dimensions. For everyone who is always on the go.
The new Tiguan Allspace has many highlights. Here are three at a glance: 

Self-

confident

design in every detail

The new Tiguan Allspace exhibits a great sense of style: from the very front, with its striking radiator grille and the elegant signature light, its premium claim is clear. Every one of the selectable alloy wheels underlines its sporty drive power, while as of the Elegance and R-Line equipment line dark red LED tail light clusters and an unbroken reflector strip highlight the powerful rear. The overall impression of the new Tiguan Allspace stands testament to a bold SUV character, allowing it to proudly bear its "Tiguan" model lettering and "Allspace" lettering at the rear.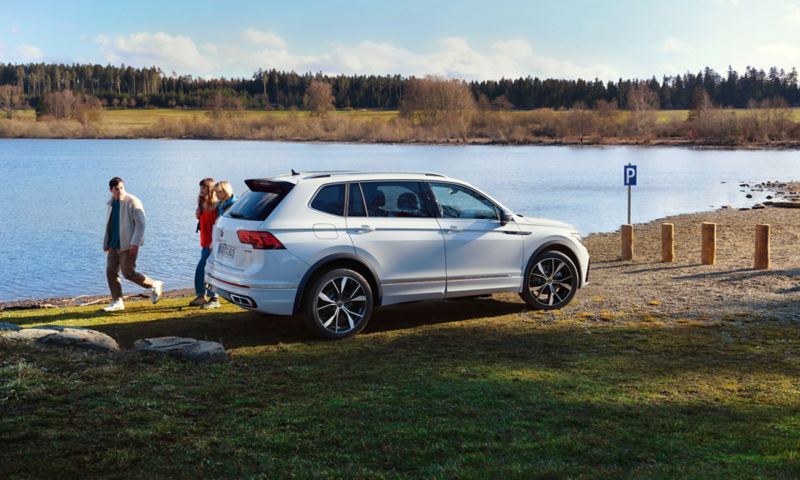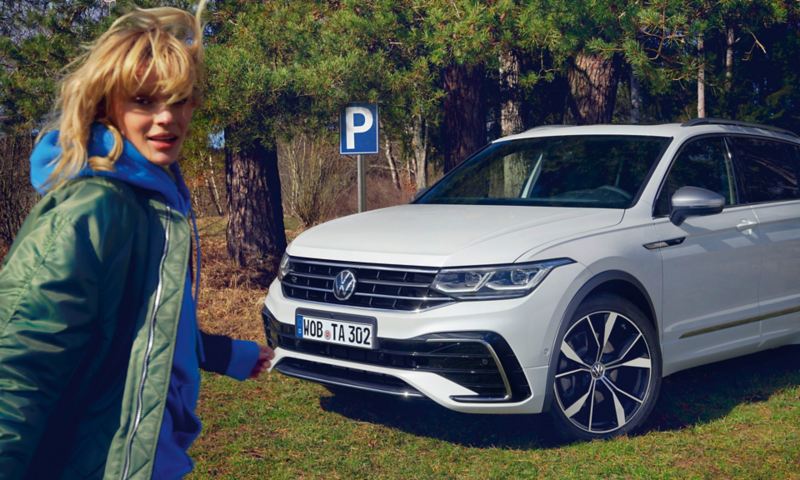 Get an idea of ​​the new Tiguan Allspace for yourself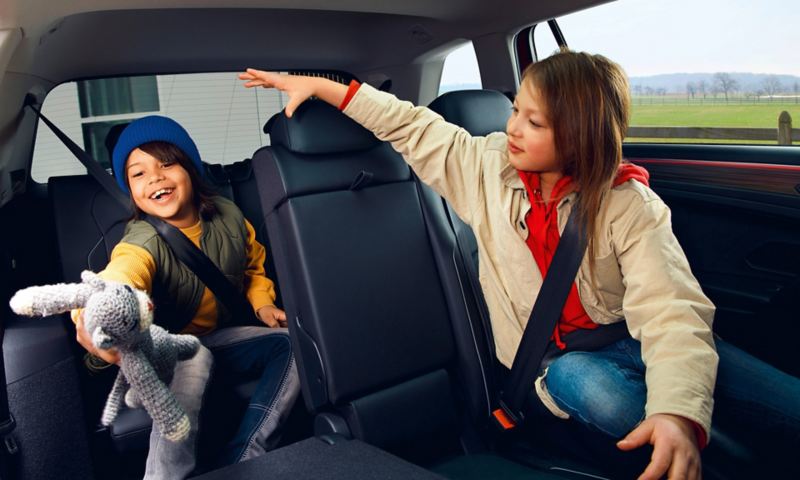 Get an idea of ​​the new Tiguan Allspace for yourself

Guides you comfortably to your destination

Little is more difficult than reversing with a trailer. That is unless you are sitting in the new Tiguan Allspace: simply engage reverse gear, press the parking switch, enter the desired direction of travel for the trailer, and calmly take your hands off the steering wheel. Now you only have to press the accelerator, brake and monitor the surroundings – the optional Trailer Assist will take care of the rest.2 Even with a trailer weight of up to 2,500 kg1, manoeuvring is effortless. 
1 Permissible maximum trailer weight, braked at up to 12% incline, may deviate depending on the selected engine option and equipment.
2 Within the limits of the system. The driver must be prepared at all times to override the assist system, and is in no way released from their responsibility to drive the vehicle with caution.
Current Offers and Promotions

Discover our attractive offers and promotions for your next Volkswagen.
5.9% APR PCP Finance
Enjoy low monthly payments and real flexibility with Volkswagen Financial Services. The new Tiguan Allspace is available with PCP Finance from 5.9% APR.  
3 Year Volkswagen Service Plan
A Volkswagen Service Plan ensures all your routine servicing costs, for both parts and labour are fixed over a period of time. They include all the standard items recommended by Volkswagen such as mandatory service parts including oil filters, pollen filters, high quality lubricants and brake fluid changes. For 221, you can take advantage of our 3 Year Service Plan at a reduced rate of €12.99 per month.
Learn more about the new Tiguan Allspace