What would you like to do?
Choose from one of the following next steps or continue scrolling to explore the Passat Estate
Highly connected and technologically advanced: the dynamic Passat Estate.
When you are constantly busy with frequent business trips and a family life at home, it's important to have a vehicle that is just as flexible as you are. Whatever you and your family have planned, the Passat Estate will be there to help. On top of its renowned versatility, it also offers an impressive level of comfort.
The Passat Estate has many highlights. Check out these three: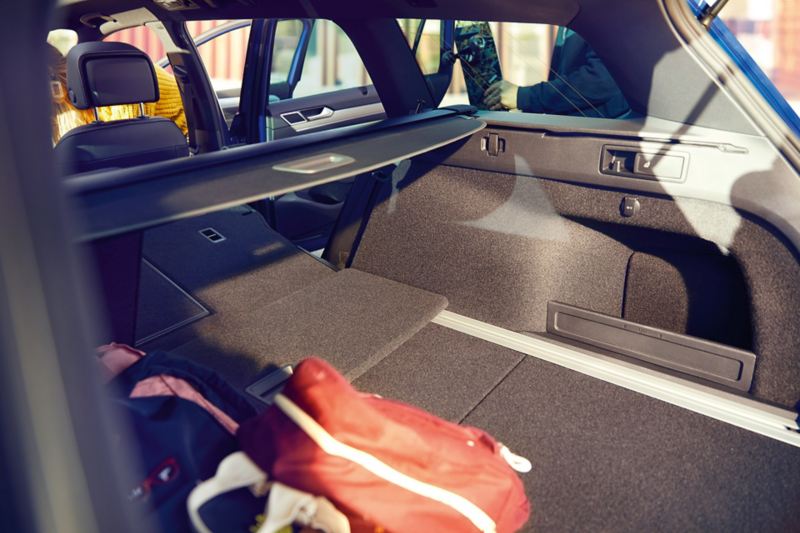 Luggage compartment concept
The Passat Estate is future proof.
Advanced Matrix LED Headlamps
Dynamic look. Without dazzling.
Optional Panoramic Sunroof
Put the heavens into perspective.
The Passat Estate is future-proof

Passat Estate drivers often say that its luggage compartment is like a sports hall. OK, perhaps that isn't totally accurate, but the concept for the luggage compartment really is something special:
Up to 650 litres of volume in the luggage compartment


Up to 1,780 litres with folded rear seat backrest


Variable luggage compartment floor as standard


Optional

equipment

: tensioning strap that can be attached to rails, sliding luggage compartment floor and stainless-steel loading edge protection1


On request: boot lid with electric opening and closing & button-operated luggage compartment cover

1The vehicles shown in this picture may differ in some details from the current German delivery range. In some cases the depictions show optional equipment that is available at extra cost. Figures are not based on a single individual vehicle and are not part of the offer, but serve solely to facilitate comparisons between different types of vehicles.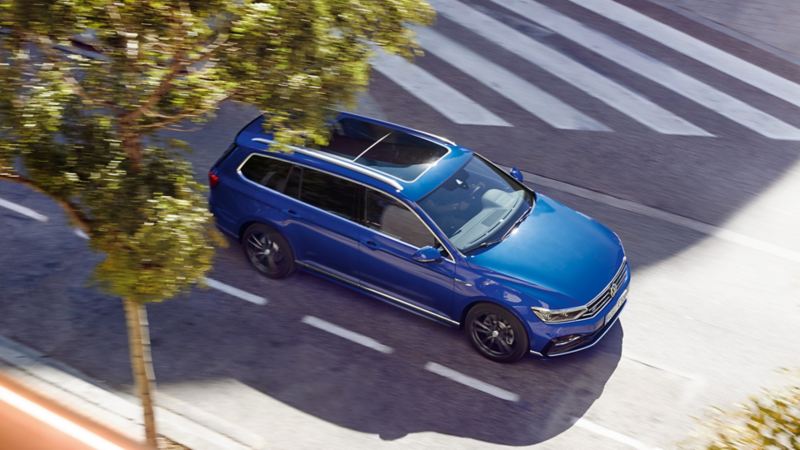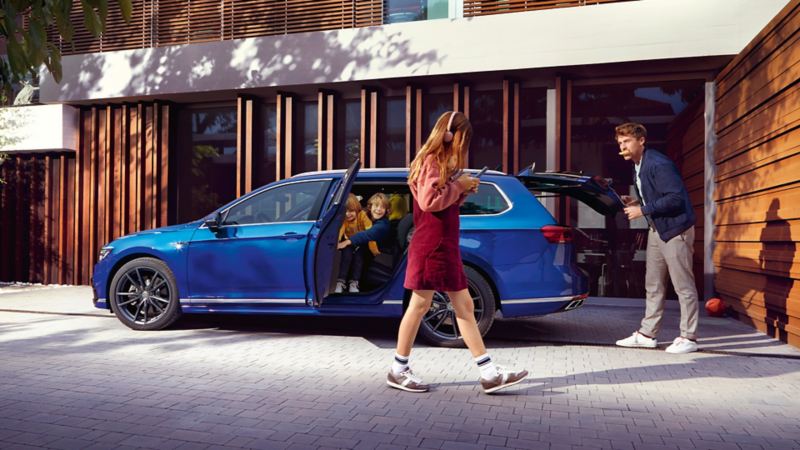 See the Passat Estate for yourself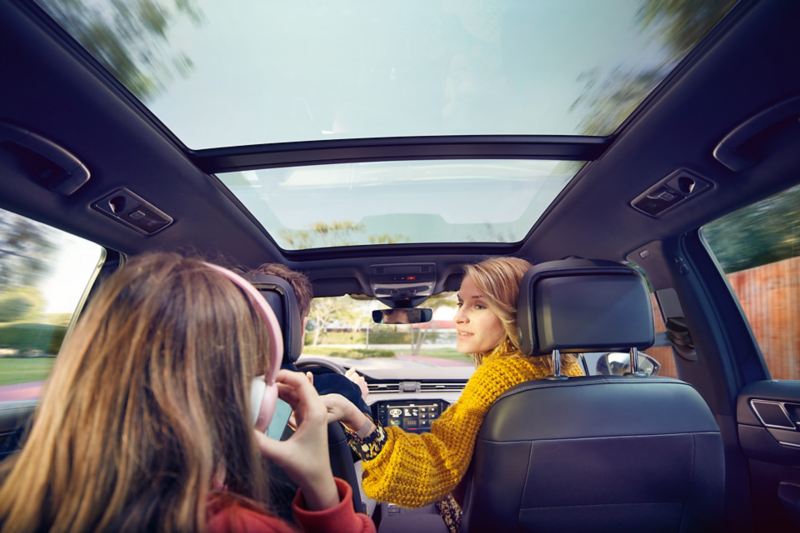 See the Passat Estate for yourself
Dynamic look. Without dazzling.

Thanks to the dynamic main-beam control, the optional Advanced Matrix LED Headlamps shine without dazzling others1. Depending on the driving situation, individual LED segments are selectively switched on or off for light distribution.
Whether you are driving in the city in the day, on country roads in the evening or on the motorway in bad weather, your Advanced Matrix LED Headlamps will adapt. This not only makes driving easier for you, but also helps those driving in front of you or approaching on the other side of the road. 
1 Within the system's limitations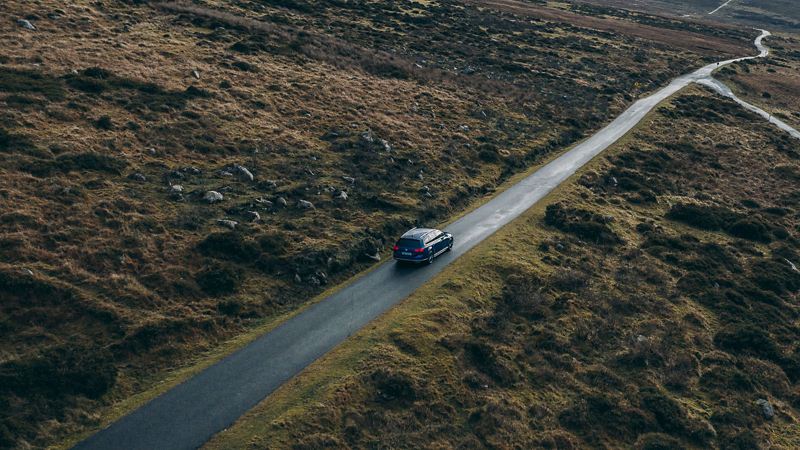 The Passat Estate on Irish roads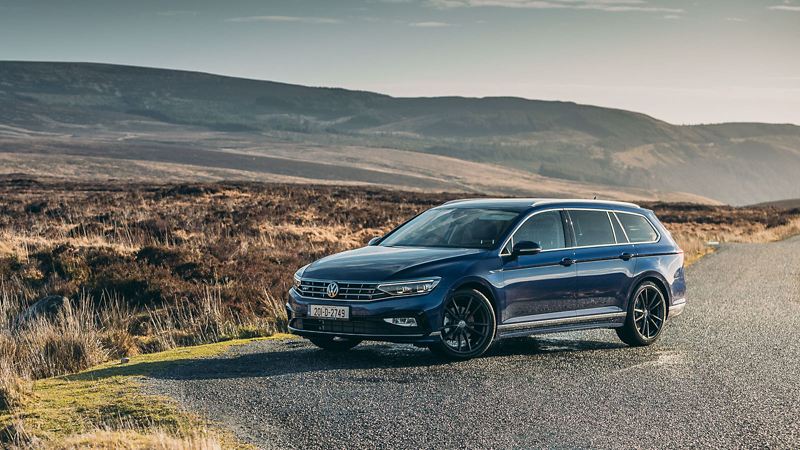 The Passat Estate on Irish roads
Current Offers and Promotions

Discover our attractive offers and promotions for your next Volkswagen.
3.9% APR PCP Finance1
Enjoy low monthly payments and real flexibility with Volkswagen Financial Services. The Passat Estate Elegance is available with PCP Finance from 3.9% APR.1
3 Year Volkswagen Service Plan
A Volkswagen Service Plan ensures all your routine servicing costs, for both parts and labour are fixed over a period of time. They include all the standard items recommended by Volkswagen such as mandatory service parts including oil filters, pollen filters, high quality lubricants and brake fluid changes. For 221, you can take advantage of our 3 Year Service Plan at a reduced rate of €12.99.
Online Finance Approval
With just a few simple steps we can get you started with your finance application and on the road to purchasing your next Volkswagen vehicle. Start your application online now and receive your application status within 24 hours. 
Apply for finance online
Online Trade In Valuation
Considering trading in your current car? Complete our online trade in valuation and receive a guideline price valuation for your trade in. 
Apply for a trade in valuation online