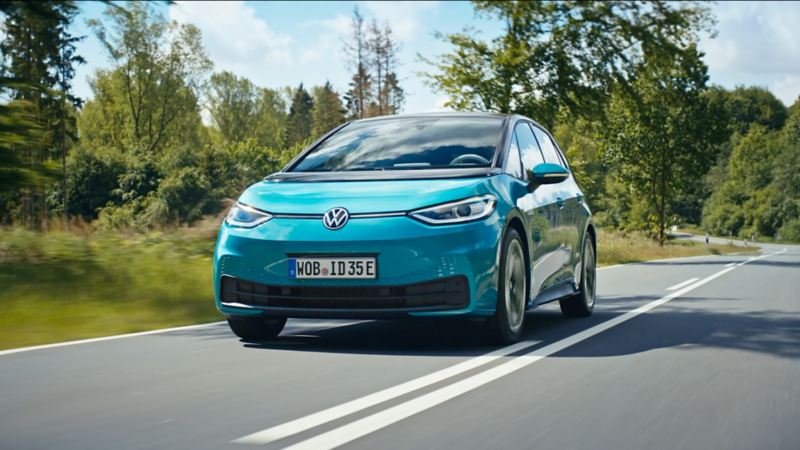 How we become net CO₂-neutral
Volkswagen is committed to the Paris climate goals and wants to be CO₂-neutral by 2050. CEO Herbert Diess introduces 29 measures, by which the Group aims to achieve this.
The climate crisis is the greatest challenge of our time. To mitigate its impact, it is imperative that we limit global warming. This is why the Volkswagen Group is clearly committed to the Paris climate targets. The plan: By 2050, the entire Group is to be CO₂-neutral on the balance sheet - this includes vehicles as well as plants and processes.
I am convinced that we have a responsibility and an obligation to make our contribution to limiting climate change and work towards our goals with utmost consistency. We at Volkswagen have the opportunity and ability to do so. That is why Volkswagen is taking action.
Global temperature changes forecast compared to the average for the years 1986 to 2005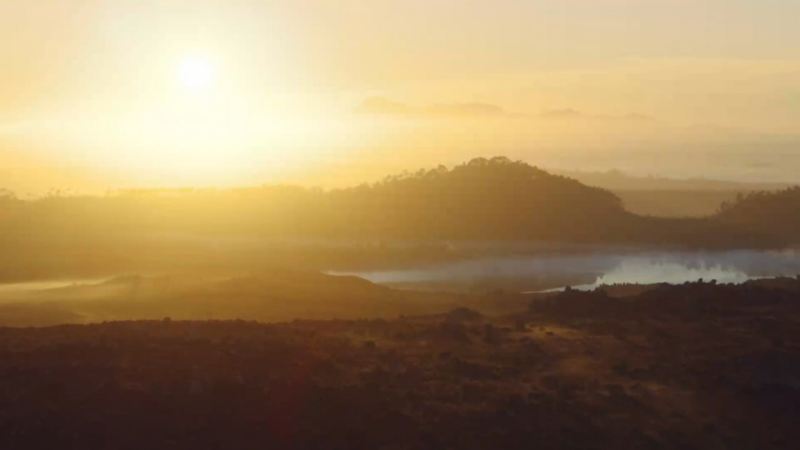 Some Examples from our Transformation Process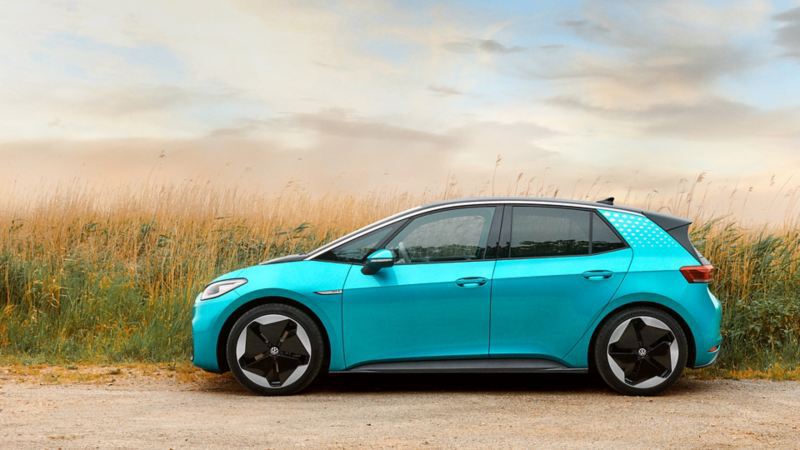 Volkswagen

is focusing on battery-based electromobility: electric vehicles have the best climate footprint of all drive systems over their entire

service

life. The range already includes electric vehicles, making electromobility mass market-compatible.

Manufacturing of the ID.3 (combined power consumption (NEDC) in kWh/100 km: 15.4-14.5; CO₂ emissions in g/km: 0; efficiency class: A+) and ID.4 (combined power consumption (NEDC) in kWh/100 km: 16.9-16.2; CO₂ emissions in g/km: 0; efficiency class: A+) models is net carbon-neutral. The battery production facilities use green electricity exclusively while

Volkswagen

compensates any emissions generated in supply chains and manufacturing processes that cannot be avoided today by supporting climate projects.

Manufacture and delivery of the ID.3 to the retailer are independently certified as net carbon-neutral by TUV Nord. Net carbon-neutrality is achieved through a combination of both emission reduction and off-setting unavoidable emissions. This independent certification is audited and reconciled quarterly.  It excludes use and life-cycle post-handover at the retailer.

You can download TUV Nord certificate for ID.3 here 

By 2029, the Group will have brought to market 75 fully electric models as well as 60 hybrid vehicles across all brands.

In the next ten years,

Volkswagen

plans to build roughly 26 million vehicles on its electric platforms. The Group also plans to sell six million hybrid vehicles in that period.

In five years,

Volkswagen

aims to boost sales of battery electric vehicles (BEV) to make up between 20 and 25 percent of sales in its product range.

By 2030, VW targets BEV sales growth to account for at least 40 percent of the new car fleet in Europe and China.

According to current plans, the

Volkswagen

Group will be investing almost 60 billion euros in future technologies like electromobility, digitalization, and hybridization until 2025. 33 billion euros of that alone will go towards electromobility. In China, VW is investing a further 15 billion euros in electromobility.

Volkswagen

is electrifying its fleet of company cars. The ID.3 (combined power consumption (NEDC) in kWh/100 km: 15.4-14.5; CO₂ emissions in g/km: 0; efficiency class: A+) is particularly popular as a company car. Managers are to lead by example, practice internally what VW aims to achieve on the market, and show the way forward.

Volkswagen

gives investors the opportunity to invest in the future of electromobility with Green Bonds. The funds specifically help refinance projects related to the modular electric drive matrix (MEB) and the new all-electric ID.3 (combined power consumption (NEDC) in kWh/100 km: 15.4-14.5; CO₂ emissions in g/km: 0; efficiency class: A+) and ID.4 (combined power consumption (NEDC) in kWh/100 km: 16.9-16.2; CO₂ emissions in g/km: 0; efficiency class: A+) models.
Batteries, Charging and Green Electricity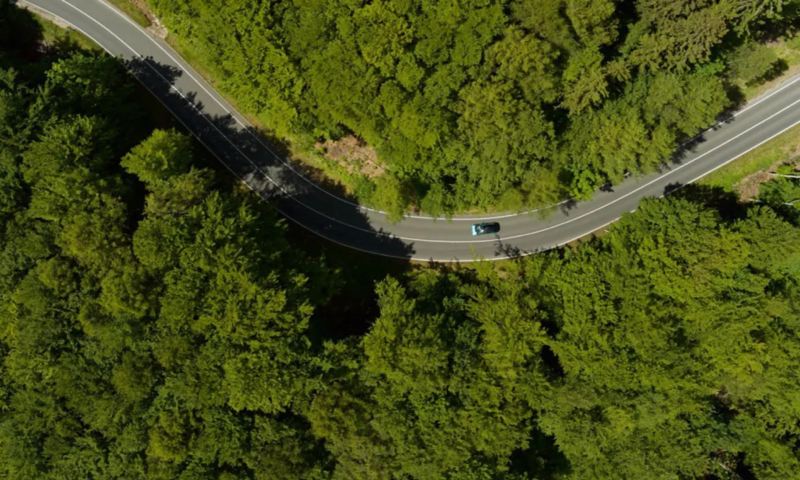 Volkswagen is taking a holistic approach in its transition to electromobility: Besides manufacturing electric cars, the Group produces battery cells, builds charging infrastructure, and supplies green electricity.
Volkswagen believes in its batteries, giving a guarantee of eight years and up to 160,000 km for them. Once the batteries can no longer be charged to their full capacity, they can be used to store energy in charging stations before they are recycled. Volkswagen is already studying uses for spent electric batteries at its pilot battery recycling plant in Salzgitter. From 2020 onwards, the Group is able to recycle up to 3,000 vehicle batteries and process up to 1,200 tonnes of battery material annually. Volkswagen aims to create a closed loop with a recycling rate of over 90 percent.
In terms of the charging infrastructure, Volkswagen provides 150,000 public charging stations throughout Europe with WeCharge. The stations can be accessed with a single charging card.
The Volkswagen Group has found a European partner for its own battery cell manufacturing facility in Salzgitter: Northvolt. It aims to drive cell manufacturing forward in Germany with joint expertise and sustainable, carbon-optimized production processes.
VW introduced a new rating system in 2019 that requires suppliers to establish clean production workflows and to uphold human rights and rights of participation. Volkswagen ensures enhanced transparency and responsibility in its supply chain for battery raw materials with RCS Global, an agency specializing in supply chain analysis. This focuses on assessing compliance with human rights, safe working conditions, and the suppliers' measures to protect the environment along the entire supply chain, starting from the mines.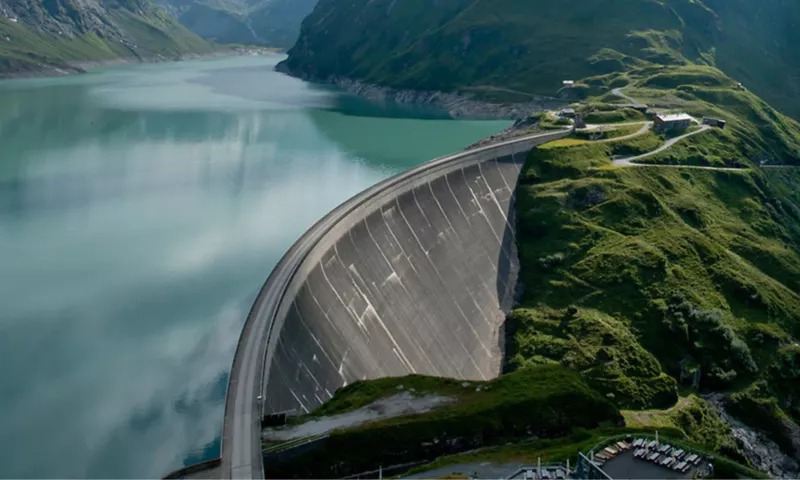 The Climate Neutrality Roadmap
By 2030, the Group aims to reduce global greenhouse gas emissions from production and use of its vehicles by 30 percent compared to 2018. The independent Science Based Targets initiative (SBTi) has certified that Volkswagen's climate targets meet the Paris Climate Agreement requirements.
Volkswagen will actively drive the transition to renewable energies throughout the entire life cycle of a car. Currently, 41 percent of the electricity consumed by the Group's production processes is renewably sourced. 43 Group locations already use electricity from renewable sources only. In order to reduce absolute CO₂ emissions in production by 30 percent, Volkswagen plans to gradually increase the proportion of renewable energy in externally sourced electricity for production to 100 percent renewable by 2030 – first EU-wide by 2023 (ŠKO-ENERGO by 2030 at the latest), then worldwide by 2030. For China, they are currently examining the availability of sufficient green electricity.
The Volkswagen Group is proactively pursuing energy efficiency-boosting projects in its 125 manufacturing facilities worldwide. Group-wide, the Group implemented more than 1,650 energy and CO₂ measures in 2019 and 2020 alone.
From A to Z
The Volkswagen Group will achive its goal of being climate neutral by 2050 by taking a holistic approach based on these steps:
1. Reduce energy consumption effectively and sustainably.
2. Switch energy supply to renewable sources.
3. Compensate the emissions that currently cannot be avoided.
In conjunction with the electrification strategy, these three principles enable Volkswagen to effectively contribute to combatting global warming. Like Herbert Diess says: "We must not and will not miss any opportunity to further improve our resource efficiency and promote approaches to reuse and recycle materials, energy, and water".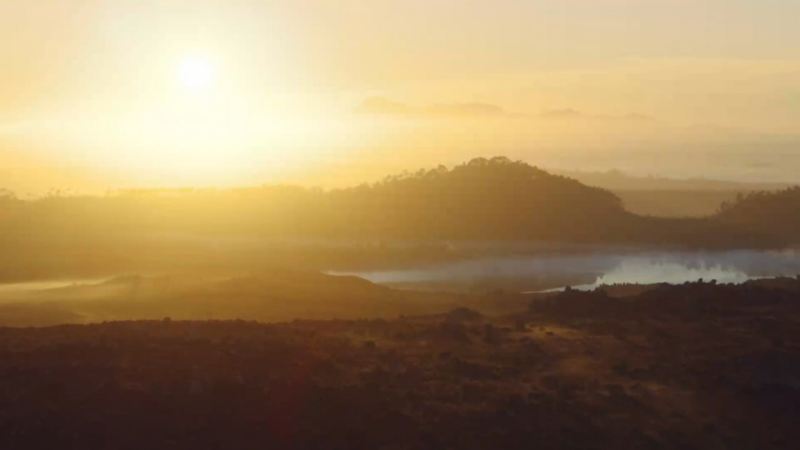 Discover more about our journey to becoming CO2 neutral