2

,

3

,

4
ID. at a glance. 
All the information you need.

1.

Electricity consumption in kWh/100 km: combined 18.1-16.4; CO2 emissions in g/km: combined 0. Consumption and emissions data is only available for the vehicle according to the WLTP, and not according to the NEDC. Information on consumption and CO₂ emissions with ranges depending on the selected

equipment

of the vehicle.
ID. at a glance. 
All the information you need.

Arriving home, you wonder whether your electric car is sufficiently charged for your trip the next morning. Luckily, you can answer this question by reaching for your smartphone, where you check the status of the battery, doors and lights on your ID. When temperatures fall late at night, the app will remind you in good time to warm up the battery5. So you can start the next day with ease.
Vehicle status of your ID. 
With the We Connect ID. app, you can check the charge status and range of your electric car. Not sure whether the doors and windows are closed or the light is off in your ID.? You can find this out from the comfort of your sofa using the app, too. An easy feeling.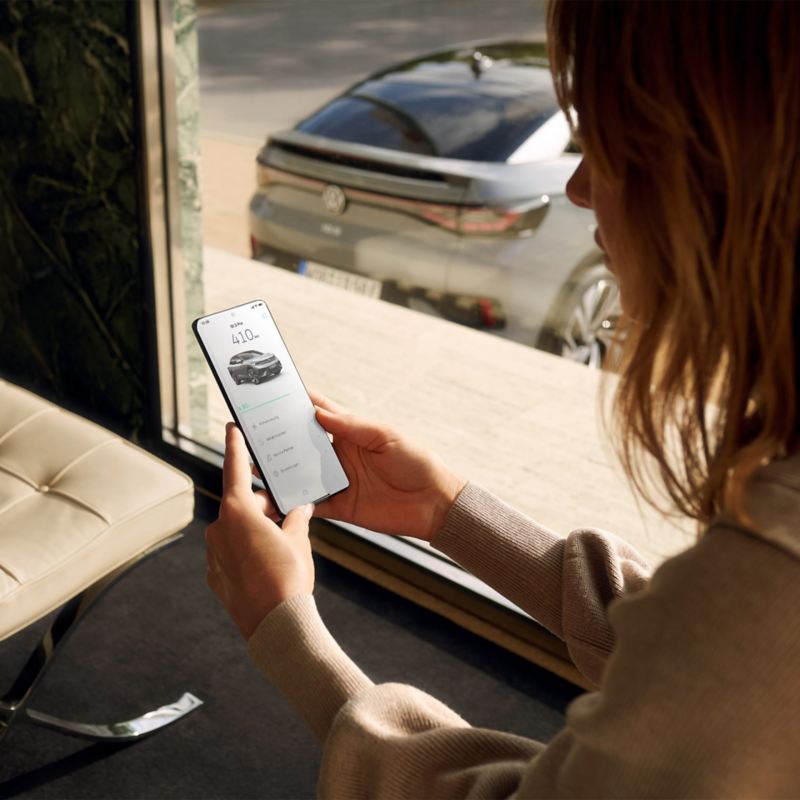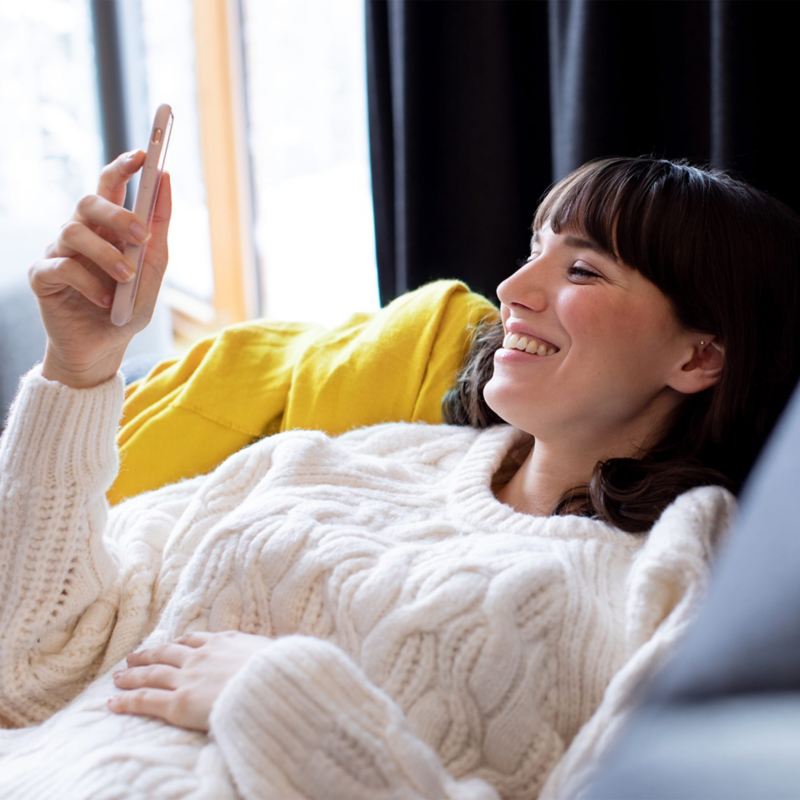 Parking position of your ID. 
Have you parked in a new town or a large park and forgotten exactly here you've put your vehicle? We Connect brings your search to an end. The We Connect ID. app remembers the last location of your ID. and can take you straight there if you wish. That can save you quite the detour.
Temperature information for your ID. 
Low outdoor temperatures can have an impact on battery performance.The We Connect ID. sends you a recommendation to warm up5 or charge the battery if the weather forecast in your location and the battery charge level become critical. You will be advised to set a departure time or charge your ID. to avoid the cold weather limiting your vehicle's range.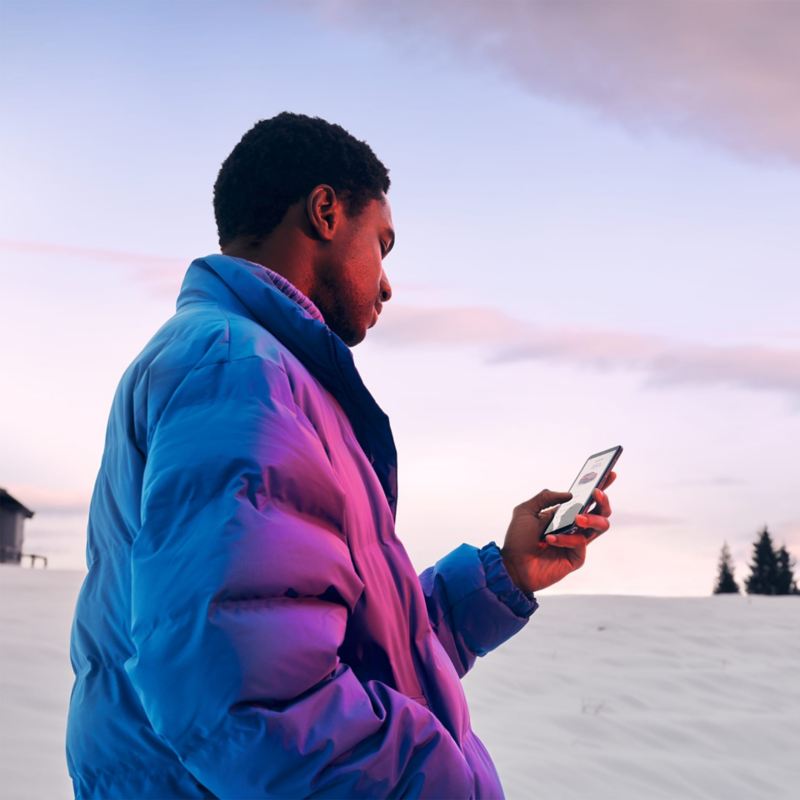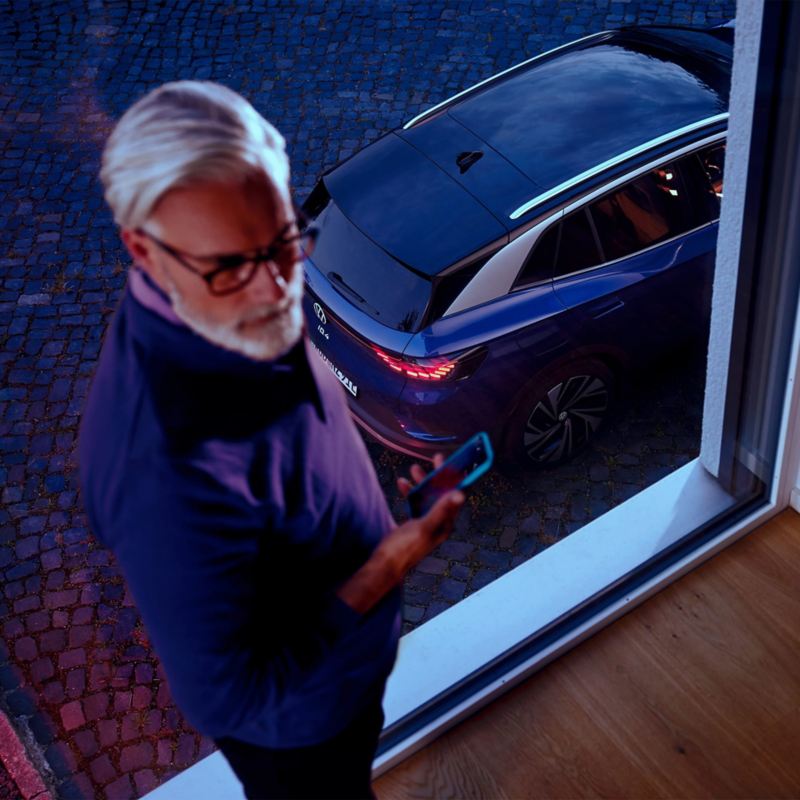 Charging with your ID. 
The We Connect ID. app turns your smartphone into a remote control you can use to start and stop charging sessions with ease. You can also keep track of remaining charging time, current range and charge level for your electric car – even when you aren't sitting in it.
Digital Manual in your ID. 
You can now access important information on using your vehicle with ease in the Digital Manual in your ID.'s infotainment system. This way you can quickly find answers to questions on features, online services and driver assist systems for your electric car when you need to.Activation of We Connect is not required for initial use but is necessary for subsequent updates via the infotainment system.