The Passat GTE Plug-in Hybrid
What would you like to do?
Choose from one of the following next steps or continue scrolling to explore the Passat GTE Plug-in Hybrid
Expect more. Get more. Do more. 

The Passat GTE with plug-in hybrid technology is ultra-economical as well as being both powerful and efficient. With its convenient electric range, it offers the best of both worlds. 
The Passat GTE has many highlights. Check out these three: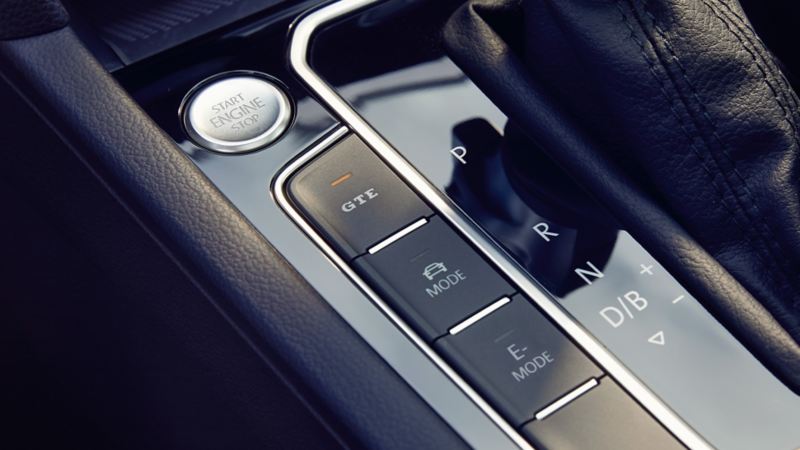 GTE mode
Driving pleasure at the touch of a button
Mobile key
Your smartphone plays the key role
Adaptive Cruise Control (ACC)
Keep a safe distance and stay within speed limits
Driving pleasure at the touch of a button
Whether purely electric or as a combination of an electric motor and a combustion engine, with the Passat GTE you can simply select the type of drive by pushing a button. In GTE mode, the force of both drives is bundled, which ensures a particularly high torque. With the so-called "Boost", the electric motor works together with the TSI direct petrol injection engine which is then unmistakable due to the typical engine sound that is produced when GTE mode is activated. 
Your smartphone plays the key role

With the mobile key, it's quick and easy to open and start your Passat GTE using your smartphone. You can also send the mobile key to friends and family members via a secure connection and allow them to use your Passat GTE too.1 Two key licences, each valid for one year, are available to start with. You can purchase additional keys in the web shop or directly from your Passat GTE.1 How many is up to you.
 
 
1.Only available with the optional navigation system "Discover Pro" and in conjunction with the We Connect app. Two free mobile keys are available to start with and can be redeemed within the first four years following conclusion of the We Connect contract. The transfer of a mobile key requires a key sender identity check through the Volkswagen Ident procedure. Following installation on a compatible smartphone, the mobile key has a one-year validity period tied to the device.

The Passat GTE Plug-in Hybrid is the bridge to an electric future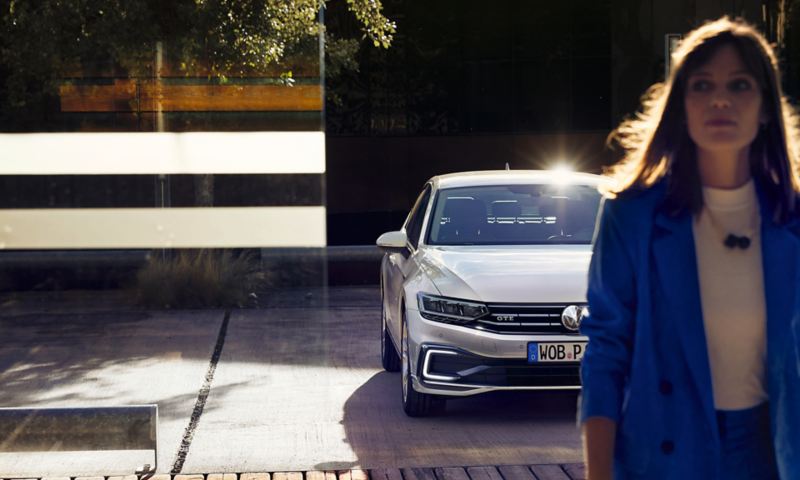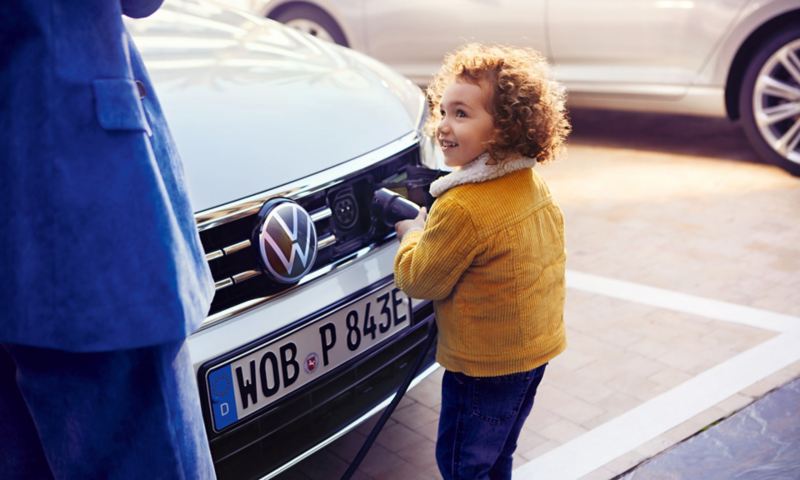 See the Passat GTE for yourself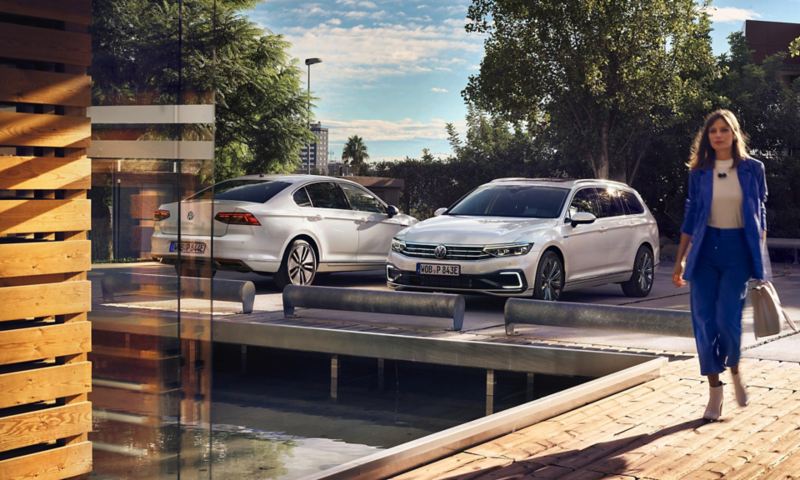 See the Passat GTE for yourself
Driving Assistance Systems
Keeps a distance. And to speed limits.

Adaptive cruise control (ACC) prevents you from exceeding a pre-set top speed2 and enables you to maintain a minimum distance to the vehicle in front. In conjunction with an optional navigation system, ACC also offers predictive speed control and curve assistance. The system helps you to avoid overspeeding by integrating official speed limits1. Based on route data from the navigation system, the system also adjusts the speed of the car to curves, intersections and roundabouts1.  
1 Within the limits of the system
2 Up to a maximum speed of 210 km/h
Current Offers and Promotions

Discover our attractive offers and promotions for your next Volkswagen.
5.9% APR PCP Finance1
Enjoy low monthly payments and real flexibility with Volkswagen Financial Services. The Passat GTE Plug-in Hybrid is available with PCP Finance from 5.9% APR.1
3 Year Volkswagen Service Plan
A Volkswagen Service Plan ensures all your routine servicing costs, for both parts and labour are fixed over a period of time. They include all the standard items recommended by Volkswagen such as mandatory service parts including oil filters, pollen filters, high quality lubricants and brake fluid changes. For 221, you can take advantage of our 3 Year Service Plan at a reduced rate of €12.99.
Get 23%* off car insurance online with Allianz
You can now get 23%* off when you buy a new car insurance policy online, just for being a Volkswagen customer.  Plus get 5%* off at each and every renewal! *Minimum premium of €284 applies. For full terms and conditions click here