On The Road Price incl. grants

from €27,813
We are pleased to announce the introduction of the e-up! to Ireland in 2023! Explore the exciting features and design of this all-electric citycar, with a battery range of up to 253km*.
The new e-up! has many highlights. Check out these three: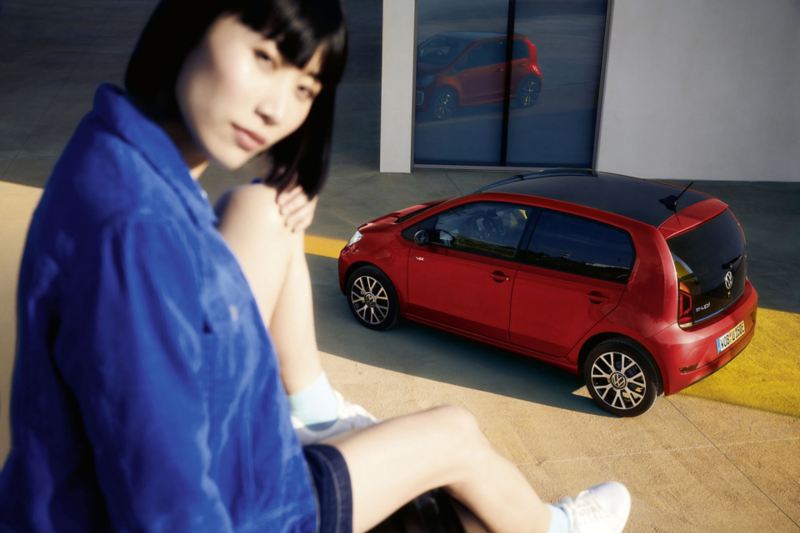 Range
More than just an electrifying arrival
Connectivity
e-up! + Smartphone = Love
Exterior
Obviously "e"
More than just an electrifying arrival
Head out into the blue! The efficient electric drive system in the e-up! extends both the range and the driving pleasure to up to 253 km. You stay perfectly connected even while travelling: thanks to the numerous public charging stations which you can effortlessly find using maps + more. Europe-wide. There you can pay for the recharging with your Charge&Fuel card. Europe-wide. But best of all: the locally emission-free drive helps to reduce CO2. This has a positive effect on the climate.    
e-up! + Smartphone = Love
What do your favourite songs, up-to-date traffic information and phone calls while driving all have in common? That's right: your smartphone! Together with the maps + more dock plus the free new app for iOS and Android, your smartphone transforms the e-up! into a networked car in only a matter of moments. With the standard "Composition Phone" radio system featuring six loudspeakers, your car becomes a mobile boom box. Simply connect the e-up! and your smartphone. Done! No more complicated displays. Just plug & play.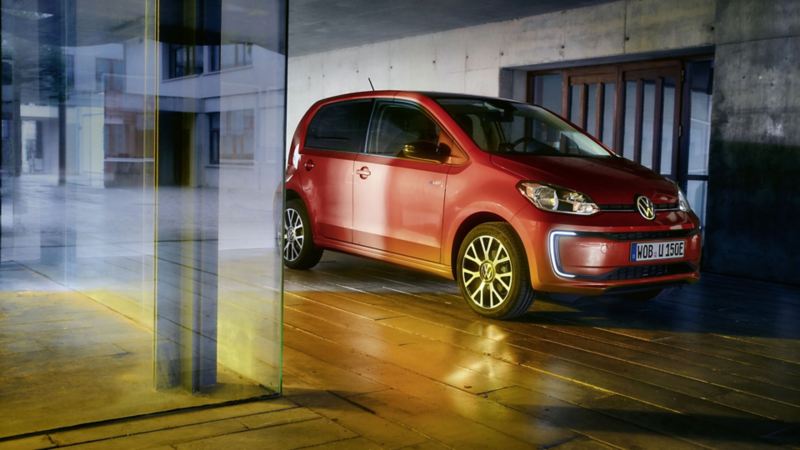 See the new e-up! for yourself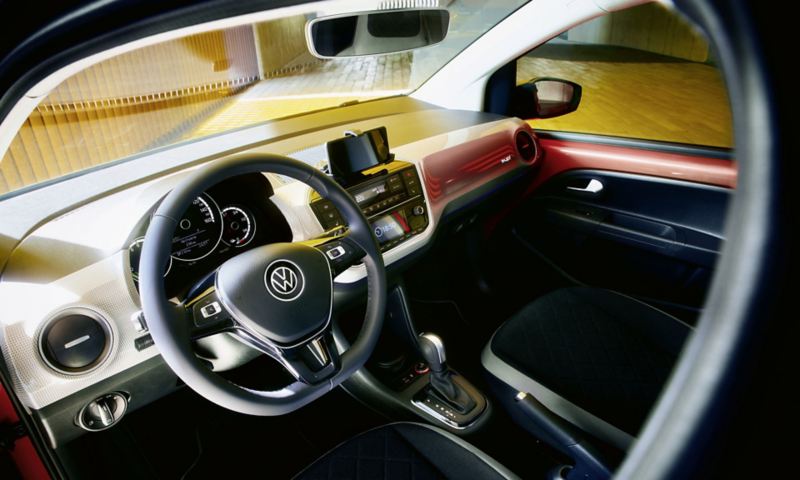 See the new e-up! for yourself
The e-up! is our proof that a small car has a lot to offer – thanks to its fresh, minimalistic design. And also thanks to its dynamic electric drive system, of course. With its blue decorative trim strip and integrated Volkswagen badge together with the striking C-signature LED lights, the electric drive is obvious even at a distance.
The e-up! Style includes a black roof and matching black exterior mirrors, tinted rear and side window together with the 15-inch "Blade" alloy wheels are combined to create your own unique signature look. The e-up! Style is also available with optional 16-inch "Upsilon" alloy wheels.
The e-up! offers even more standard features yet costs less than ever. Practical and perfectly equipped: the "Lane Assist", traffic sign reminder, fully-fledged head and side airbags as well as the new seat occupant detection for rear passengers are all on board. The standard combination of the "Composition Phone" radio system with 6 loudspeakers, DAB+, maps + more dock and We Connect makes every drive smart and simple: just get in, start the music and set the route - let's drive!
Are you ready for e-mobility?

These models could also be of interest for you